In Extremis Theater Company
Welcome to In Extremis Theater Company! We make plays about strange people. To learn more about us, check out the links to the left, as well as our Twitter feed.
We're proud to present a U.S. Premiere of an IETC original, as part of the 2014 Fresh Fruit Festival: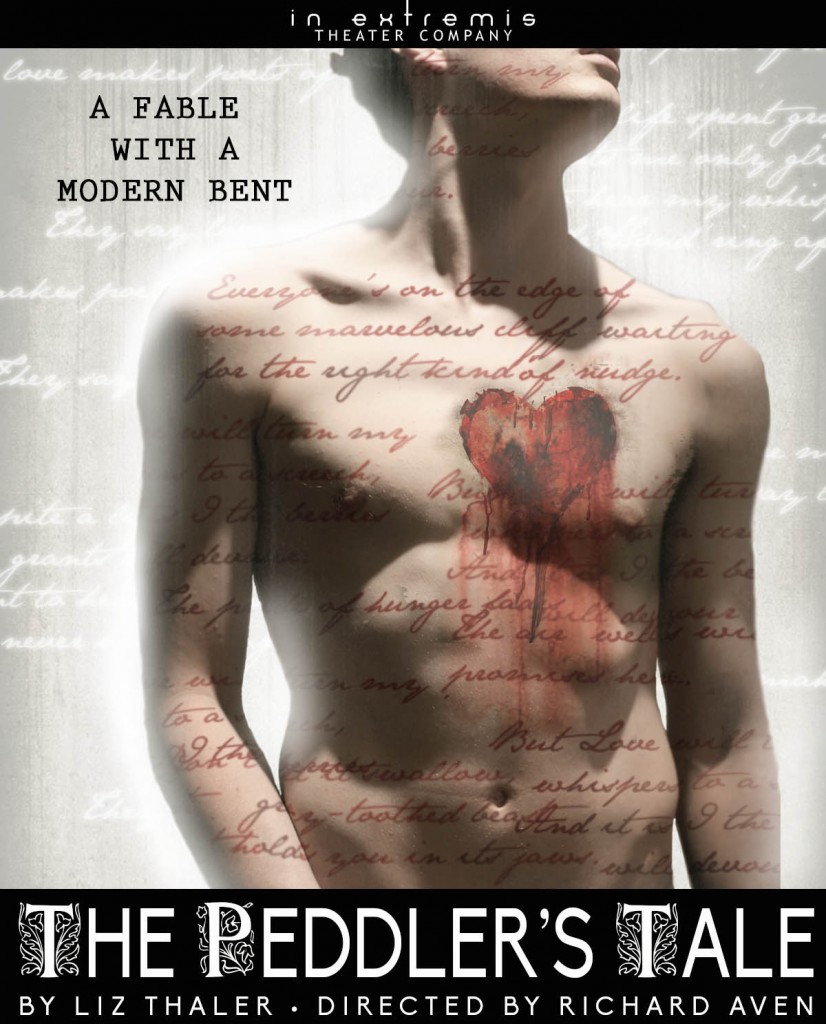 The Peddler's Tale
by Liz Thaler
directed by Richard Aven
Tue. July 15th @ 7pm, Thu. July 17th @ 6:30pm, Sat. July 19th @ 7pm
The Wild Project
195 E 3rd Street (between Avenue A and Avenue B)
$18 tickets available online or at the door
Once upon a time, love ruined everything. In this small medieval town, maidens, princes, and madmen are all harboring secret desires. The kind-hearted Peddler has tricks that might help—until a mysterious old woman shows up, with powers of her own… Sex, death and magic intertwine in this unconventional fairytale, where "happily ever after" starts to lose its meaning.
Featuring Andy Do, Dannie Flanagan, Christopher Halladay*, Desiree Maumus*, Ariela Morgenstern*, Alexander Richard, Leigh Williams* and Conor William Wright
Costume design by Lux Haac
Lighting design by R.S. Buck
*Appearing courtesy of Actors Equity