In Extremis Theater Company
Welcome to In Extremis Theater Company! We make plays about strange people. To learn more about us, check out the links to the left, as well as our Twitter feed.

We're proud to present the second installment of our The Most Unkindest Cut workshop series:
A Midsummer Night's Dream
by William Shakespeare
directed by Liz Thaler
"Wherefore was I to this keen mockery born?"
Tuesday, November 5th and Wednesday, November 6th
7:30p.m.
New Georges' The Room
520 8th Avenue, 3rd Floor
between W 36th and W 37th Streets
free of charge
All is not well in Athens. Hermia loves Lysander—but her father would much prefer she marry someone white. Demetrius wants Hermia—but rumors abound about his tryst with a young man named Helena. And as the lovers chase each other through the unfamiliar wood, fairy 'king' Oberon is having her own relationship troubles. Puck, of course, can sort this all out, but not the way anyone was hoping…
Featuring Franny Civitano, Maxon Davis*, Rob Hille*, Matthew Murumba*, Brittany Parker, Andrew Simon, Marshall Spann*, and Kathleen Wallace*.
as part of Ars Nova's 2013 ANT Fest: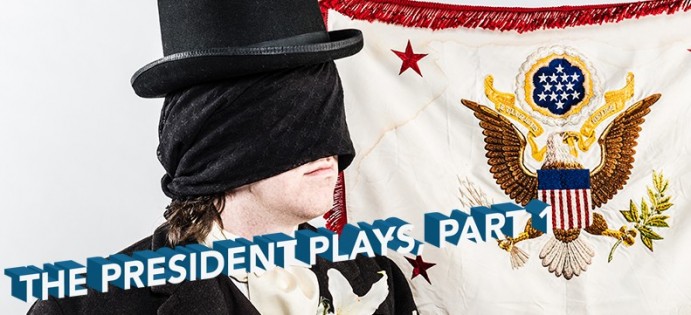 The President Plays, Part 1
by David Haan
directed by Liz Thaler
Watch our first fifteen Presidents die serving their country, each in a different way. From absurd to poignant, join us for a warped pseudo-history of America in this epic short play cycle that puts a macabre twist on the nation's highest office.
June 24th @ 7pm